Wire Marking
Precise printing by laser on wires from 24 gauge to 4 gauge. M-100L Laser Based Marking
Ask about our volume pricing to save money.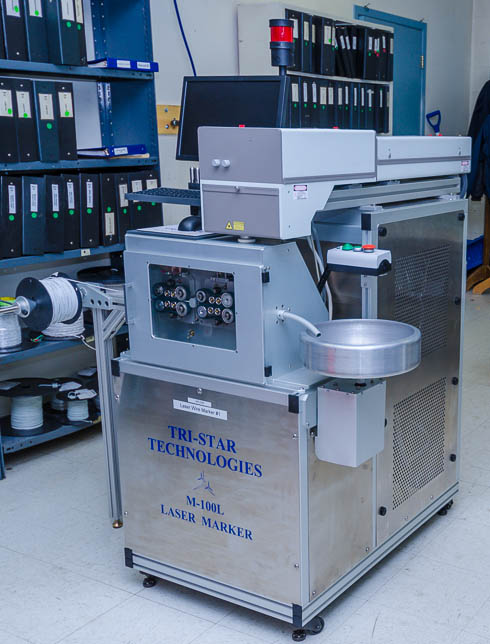 M-100L Laser Based
Precise printing by laser on wires from 24 gauge to 4 gauge
Ducey Avionics is proud to continue to offer the latest in aviation technology and services. We have added a precise wire laser printing. Our automatic, computer controlled, high speed, solid state UV Laser wire marker provides high quality laser labeling of single and stranded wire from 24 gauge to 4 gauge.
A key aspect of UV Laser marking is the absorption of the laser radiation on the surface of the wire insulation that changes its color without any damage to the material.ner/ exchange inventory and provides complete system design and installation for all major avionics manufacturers.
Features:
Print on 24 to 4 gauge (.025″ to .250″)
MIL-W-5088L and MIL-M-81531 certified
Surface Print, no insulation damage
Accommodates both round and twisted cable
High contrast marking that will not rub off